A celebration of
Coromandel seafood & cuisine
A celebration of Coromandel seafood & cuisine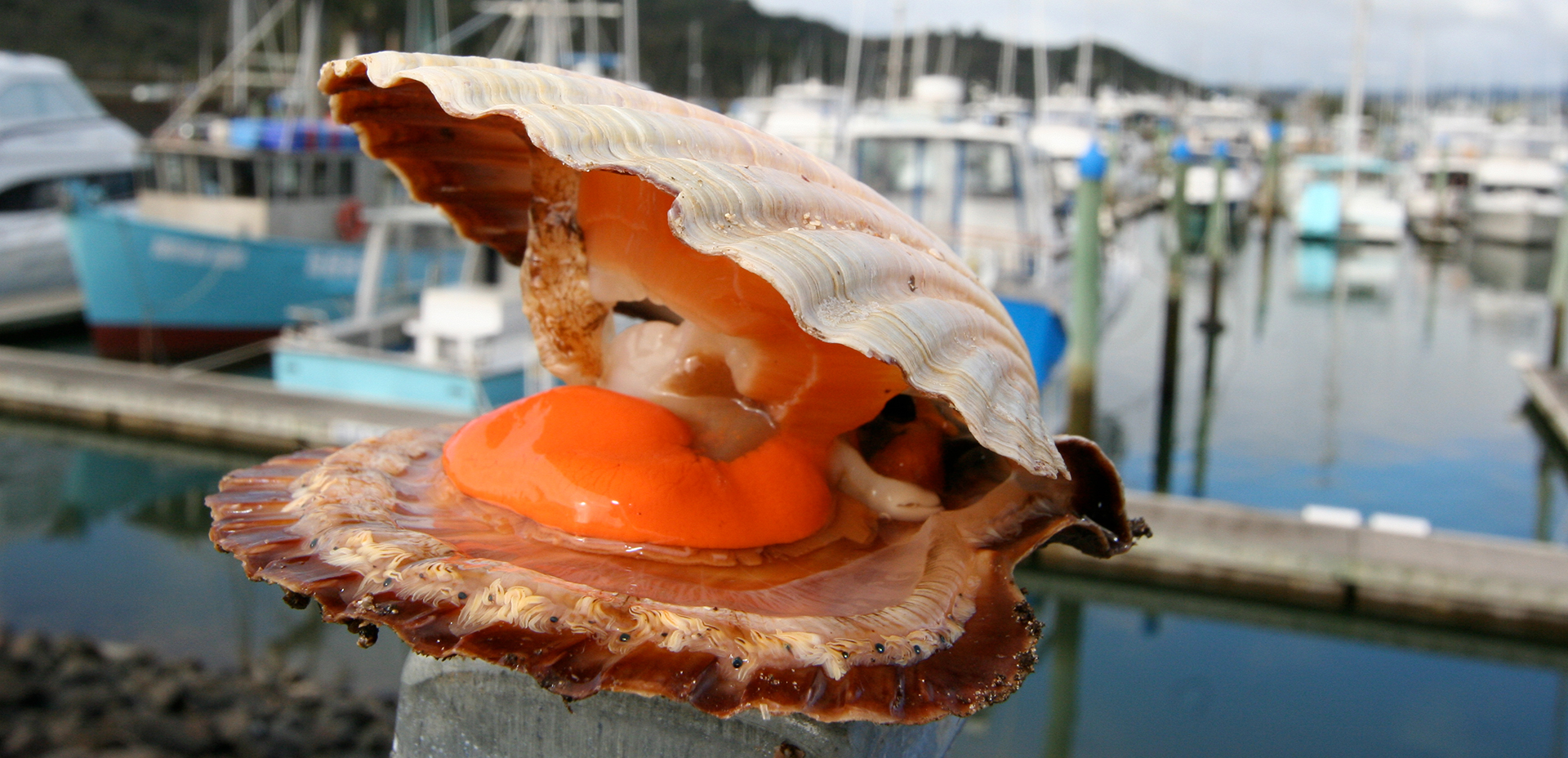 WHITIANGA SCALLOP FESTIVAL 2019
The Whitianga Scallop Festival is a celebration of Whitianga seafood and marine heritage, held annually in September. 
21 September 2019
Now in its thirteenth year, the event has grown into one of New Zealand's iconic seafood celebrations. The concept of the event is simple – Scallops cooked in a myriad of different ways by talented national chefs, restaurants and community groups and matched with quality entertainment including live bands, seafood cooking classes and demonstrations.
The event is held inside a purpose built village of marquees over one day, with local venues and café's staging a program of events and theme nights in the four fringing days.
Signup now for earlybird access to the 2019 Scallop Festival tickets